Soendastraat 10H Amsterdam
Koopprijs

€ 399.000,- k.k.

Status

Beschikbaar

Bouwvorm

Bestaande bouw

Bouwjaar

1913
Lees hier een
Beschrijving
Would you like to live in a central location in Amsterdam East? Are you looking for an attractive ground floor flat with a spacious garden facing sunny west? Is living in the highly sought after Indische Buurt a wish of yours? Then Soendastraat 10 H is for you!
Features for Soendastraat 10 H:
- spacious ground floor flat with spacious garden facing the sunny west;
- Extension of Serre possible, after permission of the owner's association.
- modern kitchen and bathroom;
- within walking distance of the cosy Javastraat;
- separate storage on the top floor;
- double glazing.
Does Soendastraat 10 H appeal to you? In combination with the photos below we give you a brief impression of the flat.
This attractive, bright ground floor flat with garden and storage shed in Amsterdam East. The garden is located on the west and is adjacent to the living room! The environment is versatile. The neighbourhood has grown in recent years into a sparkling area with around the corner a library, gym and several restaurants and cafes. The lively Javastraat and the Dapper Market are within walking distance. The Oosterpark, Flevopark and also Artis can be reached by bike within a few minutes. In terms of accessibility, this is a central location: Various bus and tram stops are nearby. Tram 14 and bus 22, among others, will take you to the city centre and Amsterdam Central Station in about 15 minutes. The exit S114 of the Ring A10 is about 5 minutes by car. Muiderpoort Station is within walking distance. Well maintained with laminate flooring, double glazing and heating by central heating boiler.
Layout:
ground floor:
Central entrance/common staircase. Access to the ground floor flats and to the upper floors and storerooms.
ground floor:
entrance/hallway. Cosy living room with closet. Half open kitchen with microwave, gas hob and flat screen extractor. From the kitchen you have access to the sunny backyard which is located on the west. 2 (bed) rooms. Modern shower and toilet.
A storage room on the 4th floor of the building.
Details:
- the service costs are approx € 124,75 per month;
- Artist impression of the extension added, also between the documentation floor plan of the situation with extension.
- Heating and warm water by central heating boiler (year of construction 2016);
- leasehold canon is bought off till 30-09-2056;
- Non-self-occupation clause applies;
- There is an asbestos clause and age clause applicable;
- Delivery in consultation.
Would you like to have a tour of this beautiful flat?
Please contact us, we would love to show you the inside of this flat!
Vragen? Neem contact met op Kasper Goris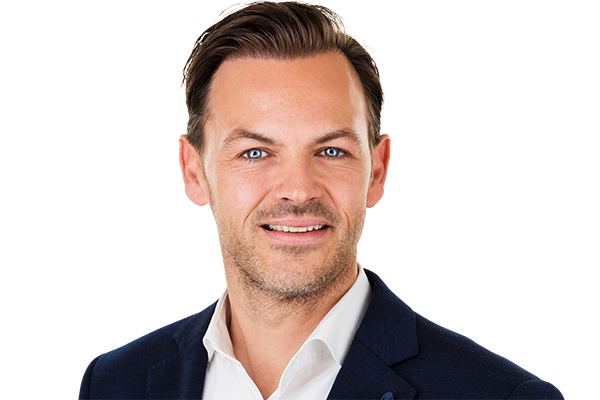 Kenmerken
Woning Algemeen
Objecttype

Appartement

Huidig gebruik

Woonruimte

Huidige bestemming

Woonruimte

Permanente bewoning

Ja

Recreatiewoning

Nee

Liggingen

Aan rustige weg, In woonwijk

Inhoud

188 m3

Woonoppervlakte

44 m2

Gebruiksoppervlakte overige functies

0 m2

Oppervlakte externe bergruimte

9 m2

Buitenruimtes gebouwgebonden of vrijstaand

0 m2

Bouwjaar

1913

In aanbouw

Nee

Parkeer faciliteiten

Betaald parkeren, Parkeervergunningen

Aantal kamers

3

Aantal slaapkamers

2

Aantal badkamers

1

Soort

Benedenwoning

Kenmerk

Appartement

Open portiek

Nee

Woonlaag

1

Aantal woonlagen

1
Overdracht
Koopprijs

€ 399.000,- k.k.

Bouwvorm

Bestaande bouw

Servicekosten per maand

€ 124,-

Aanmeldingsreden

In verkoop genomen

Aanvaarding

In overleg

Status

Beschikbaar
Woning onderhoud, schuur
Isolatievormen

Dubbelglas

Dak type

Zadeldak

Dak materialen

Pannen

Energieklasse

C

Energielabel einddatum

7 March 2032

Waardering

Goed

Waardering

Goed

Soort

Box

Totaal aantal

1

Soorten verwarming

CV ketel

CV ketel type

Intergas

CV ketel bouwjaar

2016

CV ketel brandstof

Gas

CV ketel eigendom

Eigendom

CV ketel combiketel

Ja

Soorten warm water

CV ketel

Bouwjaar

1913

In aanbouw

Nee
Woning Tuin, garage
Tuintypen

Achtertuin

Kwaliteit

Verzorgd

Type

Achtertuin

Positie

West

Achterom

Nee

Lengte

710 m

Breedte

548 m

Oppervlakte

39 m2

Soorten

Geen garage

Parkeer faciliteiten

Betaald parkeren, Parkeervergunningen