Nieuwendammerdijk 51 Amsterdam
Koopprijs

€ 585.000,- k.k.

Status

Verkocht

Bouwvorm

Bestaande bouw

Bouwjaar

1910

Perceel

96 m2
Lees hier een
Beschrijving
Is this beautiful and charming middle house (wide type) what you are looking for? Are you looking for a bright house with a large garden? Is a central location with a great location on the Nieuwendammerdijk important to you? Then Nieuwendammerdijk 51 is really for you!
Real features of the Nieuwendammerdijk 51:
-fair wooden floorboards;
-3 layer cozy dike house;
-royal backyard and balcony available;
-near the Noorderpark and the Vliegenbos;
-Atmospheric house with authentic look.
Is the Nieuwendammerdijk 51 really what you want?
In combination with the pictures below you will get a brief impression of this house.
Located on Nieuwendammerdijk in Amsterdam North we offer this beautiful dyke house with spacious backyard and balcony. The house exudes atmosphere and charm. The Nieuwendammerdijk is located in the district North, this district is ideal thanks to its location and nature. You combine the enjoyment of rural living with the convenience of the city within cycling distance. In addition, you can easily use the North-South line and the subway station Noorderpark is located about 5 minutes walking distance. As an extra "backyard" you can make use of the Vliegenbos. But the Noorderpark is also within walking distance! The whole is well maintained with wooden flooring, heating by central heating boiler, dormer window etc. During a viewing you can see the rest of the comforts and atmosphere of the house.
Layout:
First floor:
entrance / hall, on the left side of the house you will find the cozy living room with gas fireplace and access to the balcony. On the right side of the house you will find the kitchen which is equipped with various appliances namely: ceramic hob, stainless steel chimney, fridge, microwave and dishwasher. Bathroom with sink, toilet and shower.
1st floor:
Landing with dormer window, 2 spacious bedrooms. The floor has wooden floorboards.
Basement:
Hall with access to the spacious backyard, hanging toilet with sink and shower connection. Bedroom with laminate flooring. Spacious storage room with washer / dryer connection.
Special features:
-Well maintained;
-Heating with central heating boiler;
-Situated on leasehold of the Hoogheemraadschap Hollands Noorderkwartier (AV 2005), the right of leasehold is continuous and runs until December 31, 2055 with an annual canon of € 1.343,66;
- Artist impression added of storage room/utility room;
-Delivery in consultation.
A tour of this beautiful home?
Please contact us, we will gladly show you the inside of this house!
Vragen? Neem contact met op Kasper Goris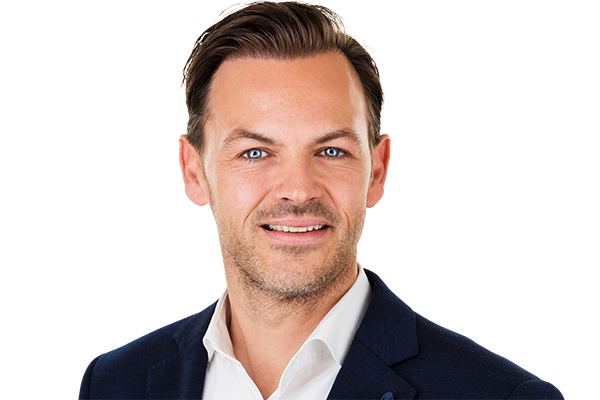 Kenmerken
Woning Algemeen
Objecttype

Woonhuis

Huidig gebruik

Woonruimte

Huidige bestemming

Woonruimte

Permanente bewoning

Ja

Recreatiewoning

Nee

Liggingen

Aan rustige weg, In woonwijk

Inhoud

335 m3

Woonoppervlakte

93 m2

Gebruiksoppervlakte overige functies

0 m2

Oppervlakte externe bergruimte

0 m2

Buitenruimtes gebouwgebonden of vrijstaand

9 m2

Perceel oppervlakte

96 m2

Bouwjaar

1910

In aanbouw

Nee

Bijzonderheden

Beschermd stads of dorpsgezicht

Parkeer faciliteiten

Betaald parkeren, Parkeervergunningen

Aantal kamers

5

Aantal slaapkamers

3

Aantal badkamers

2
Overdracht
Koopprijs

€ 585.000,- k.k.

Bouwvorm

Bestaande bouw

Aanmeldingsreden

In verkoop genomen

Aanvaarding

In overleg

Status

Verkocht
Woning onderhoud, schuur
Isolatievormen

Gedeeltelijk dubbelglas

Dak type

Zadeldak

Dak materialen

Pannen

Energieklasse

C

Energielabel einddatum

29 December 2028

Waardering

Goed

Waardering

Goed

Soort

Inpandig

Soorten verwarming

CV ketel

CV ketel type

Remeha

CV ketel bouwjaar

2011

CV ketel brandstof

Gas

CV ketel eigendom

Eigendom

CV ketel combiketel

Ja

Soorten warm water

CV ketel

Perceel oppervlakte

96 m2

Bouwjaar

1910

In aanbouw

Nee
Woning Tuin, garage
Tuintypen

Achtertuin

Kwaliteit

Verzorgd

Type

Achtertuin

Positie

Noord

Achterom

Nee

Lengte

750 m

Breedte

753 m

Oppervlakte

56 m2

Soorten

Geen garage

Parkeer faciliteiten

Betaald parkeren, Parkeervergunningen