Leen Jongewaardkade 129 Amsterdam
Koopprijs

€ 954.000,- v.o.n.

Status

Onder optie

Bouwvorm

Nieuwbouw
Lees hier een
Beschrijving
One of the two last remaining 4-room apartments in this beautiful, exclusive project!
Tough, circular, lively, varied and ready for the future. That is Tolhuiskade in a nutshell. In this spaciously laid out district in Buiksloterham, on the northern bank of the IJ in Amsterdam, you don't live or work; you are part of it! Whether you are looking for a nice living environment for your family, want to enjoy a dynamic part of Amsterdam with your partner or want to establish your business in an inspiring place: Tolhuiskade is your home.
Space, peace and comfort with city life at your feet. That is C.11. In the bend of the Tolhuis canal, this small-scale building is rising with spacious apartments, large outdoor spaces and a spectacular view. The building is also known as the linking block of Tolhuiskade. And that is reflected in the design. The facade bends in two directions. As a result, you have a view of both the Tolhuis Canal and Amsterdam Overhoeks. Thanks to this special design, the wide terraces are soundproofed, allowing you to enjoy the view in peace. Moreover, C.11 is not on the quay, but entirely on the waterside! The unique location on the water makes this building extra special.
C.11 is a small-scale apartment building with spacious homes. The ten apartments are spread over seven floors, each with one or two homes. All the apartments have outdoor space in the form of a garden, terrace or balcony. Thanks to the ideal location on the southwest, you can enjoy the sun from early to late.  With a surface area of approximately 111 m2 , the residences on the ground floor and on the first to third floors offer plenty of space for living, working and leisure. On the three upper floors, the surface area is even 184 m2! With a second entrance and bathroom, you can create the ideal guesthouse. So you can enjoy your home to the full!
Underfloor heating ensures warm feet in the winter. The design of the building allows plenty of daylight, but keeps your home pleasant in the summer. High-quality finishes, sanitary facilities and tiling give the residence a luxurious appearance. The building has two lifts and an indoor bicycle shed, exclusively accessible to residents of C.11. With one or two private parking spaces in front of the door, you can get in the car in no time!
The planned delivery of the project is in Q2 2024.
Here, you do not have to choose between the bustling city life and convenience. With one or two parking spaces in front of the door, you can step straight into your car. Or opt for the bicycle, which is safely parked in the private bicycle shed. Thanks to the ferry, the city centre is also within easy reach. Can you already see yourself? Enjoying the water and the sun? Experience it in C.11.
Vragen? Neem contact met op Gordon Vos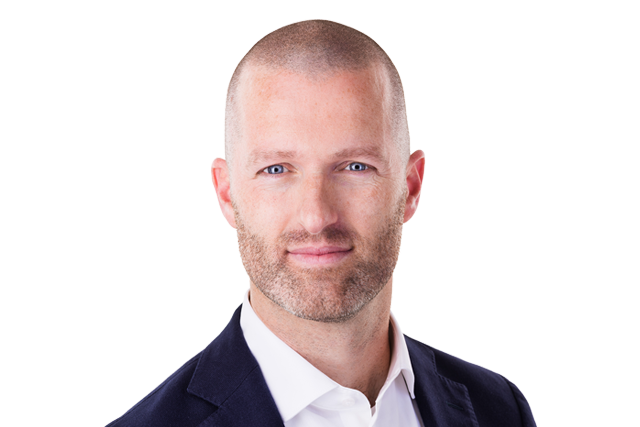 Kenmerken
Woning Algemeen
Objecttype

Appartement

Huidig gebruik

Woonruimte

Huidige bestemming

Woonruimte

Permanente bewoning

Ja

Recreatiewoning

Nee

Liggingen

Aan water, Aan rustige weg

Inhoud

333 m3

Woonoppervlakte

111 m2

Gebruiksoppervlakte overige functies

0 m2

Oppervlakte externe bergruimte

0 m2

Buitenruimtes gebouwgebonden of vrijstaand

13 m2

Bouwjaar periode

VANAF_2021_TM_2030

In aanbouw

Nee

Parkeer faciliteiten

Parkeergarage

Aantal kamers

4

Aantal slaapkamers

3

Aantal badkamers

1

Soort

Portiekflat

Kenmerk

Appartement

Open portiek

Nee

Woonlaag

4

Aantal woonlagen

1
Overdracht
Koopprijs

€ 954.000,- v.o.n.

Bouwvorm

Nieuwbouw

Aanmeldingsreden

In verkoop genomen

Aanvaarding

In overleg

Status

Onder optie
Woning onderhoud, schuur
Isolatievormen

Dubbelglas, Volledig geïsoleerd, Driedubbel glas

Dak type

Zadeldak

Dak materialen

Overige

Dak toelichting

Groendak

Energieklasse

A+++

Energielabel einddatum

18 April 2033

Waardering

Uitstekend

Waardering

Uitstekend

Soort

Inpandig

Totaal aantal

1

Soorten verwarming

Stadsverwarming, Vloerverwarming geheel, Warmte terugwininstallatie

CV ketel combiketel

Nee

Soorten warm water

Stadsverwarming

Bouwjaar periode

VANAF_2021_TM_2030

In aanbouw

Nee
Woning Tuin, garage
Tuintypen

Geen tuin

Achterom

Nee

Soorten

Inpandig

Voorzieningen

Elektra

Capaciteit

1

Parkeer faciliteiten

Parkeergarage