Hiraistraat 5B-87 Amsterdam
Koopprijs

€ 471.000,- v.o.n.

Status

Beschikbaar

Bouwvorm

Nieuwbouw
Lees hier een
Beschrijving
Open house every Tuesday (12:00 to 14:00) and Thursday (15:00 to 17:00) at SPOT Amsterdam's sales centre at Hogehilweg 3, Amsterdam.
SPOT Amsterdam | Tower A1 Grand Apartment
This exceptionally comfortable Grand Apartment has a spacious living area of 93 m². Besides a spacious living room with open kitchen and two bedrooms, you also have a private balcony of 12 m² with wide views towards Amsterdam city centre.
This flat has been assigned a parking right, making you eligible to rent your own parking space in the parking garage underneath the complex.
Your home SPOT
SPOT Amsterdam comprises seven energy-efficient and sturdy residential towers, varying in height and located directly on the Hondsrug Park. There is a diverse range of a total of 1,090 owner-occupied and rented homes in all price categories. SPOT's impressive residential buildings are a landmark in the middle of the grand city park. From your flat, you have a magnificent view of the green and urban surroundings. For young and old. From city apartments and grand apartments to penthouses. It is a contemporary place where living, working and life come together in a green park. And with all the fun of the city nearby.
TOWER A1
The first flats in Tower A1 will go on sale. A sturdy 31-storey residential building with a total of 179 stylish flats for sale. You can choose from various living areas and layouts. From comfortable flats to spacious penthouses. Ideal for city dwellers living alone or together, with or without children.
The houses are fully equipped and finished to perfection. They also have one, two or three bedrooms, a good layout, possible parking rights in the underground garage and a beautiful outdoor space. From fine balconies (sometimes even two) and bright loggias to beautiful roof terraces. On the ground floor of the building there will be boutiques, restaurants, sports facilities and 2 layers of office above. SPOT Amsterdam will also house a day nursery.
RENOWNED DESIGN
The contemporary homes meet the latest energy and sustainability requirements and are designed by renowned architects. Besides fantastic living, there is a lot of attention for greenery, sports and exercise in the public areas. The exact details and details of the large-scale area transformation are still being developed. The first homes are expected to be delivered in 2024.
SURROUNDINGS AND LOCATION
Hondsrug Park will be a magnificent biodiversity city park no less than seven football pitches in size. With all the trimmings. A dazzling neighbourhood in development, where everything is being done to ensure affordable and good living, working and relaxation. So you live in a car-free environment with plenty of cycling and walking routes, places to stay by the water and numerous sports facilities. Hondsrug Park - and also SPOT - is a pioneering residential and work district. In the coming years, the area will be developed into the ideal place in Amsterdam to live, work and relax. A lively and mixed urban district with housing, office space and all kinds of amenities for the approximately 2,500 new residents.
SPOT Amsterdam also has fast connections to the city centre. Within 15 minutes you can be in the heart of Amsterdam by metro or train and in no time you are on the A10 ring road or the A2 and A9 motorways to Utrecht, Den Bosch, Schiphol or The Hague.
INTERESTED?
Register via the project website for your preferred flats and we will contact you as soon as possible. Do you have any questions about the project or your application? Then get in touch with us!
Come to the open house at SPOT Amsterdam's sales centre at Hogehilweg 3 in Amsterdam! Open every Tuesday from 12:00 to 14:00 and every Thursday from 15:00 to 17:00. Hope to see you then!
"This information has been compiled by us with due care. However, no liability is accepted for any incompleteness, inaccuracy or otherwise, or the consequences thereof. All stated dimensions and surface areas are indicative. The NVM terms and conditions apply.
Vragen? Neem contact met op Gordon Vos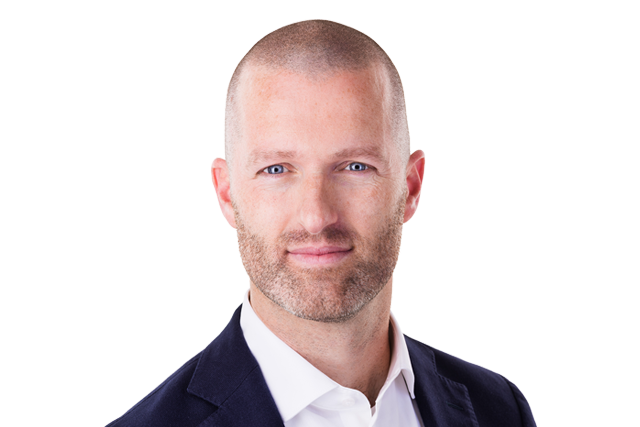 Kenmerken
Woning Algemeen
Objecttype

Appartement

Huidig gebruik

Woonruimte

Huidige bestemming

Woonruimte

Permanente bewoning

Ja

Recreatiewoning

Nee

Liggingen

Aan water, Aan park

Inhoud

189 m3

Woonoppervlakte

72 m2

Gebruiksoppervlakte overige functies

0 m2

Oppervlakte externe bergruimte

0 m2

Buitenruimtes gebouwgebonden of vrijstaand

10 m2

Bouwjaar periode

VANAF_2021_TM_2030

In aanbouw

Nee

Bijzonderheden

Toegankelijk voor ouderen, Toegankelijk voor minder validen

Parkeer faciliteiten

Parkeergarage

Parkeren toelichting

optioneel te huur

Aantal kamers

3

Aantal slaapkamers

2

Aantal badkamers

1

Soort

Portiekflat

Kenmerk

Appartement

Open portiek

Nee

Woonlaag

13

Aantal woonlagen

1
Overdracht
Koopprijs

€ 471.000,- v.o.n.

Bouwvorm

Nieuwbouw

Aanmeldingsreden

In verkoop genomen

Aanvaarding

In overleg

Status

Beschikbaar
Woning onderhoud, schuur
Isolatievormen

Volledig geïsoleerd

Dak type

Plat dak

Dak materialen

Bitumineuze Dakbedekking

Energieklasse

A

Energielabel einddatum

30 September 2025

EPC

0.2000000000

Waardering

Uitstekend

Waardering

Uitstekend

Soorten verwarming

Vloerverwarming geheel, Warmte terugwininstallatie

CV ketel combiketel

Nee

Soorten warm water

Centrale voorziening, Stadsverwarming

Bouwjaar periode

VANAF_2021_TM_2030

In aanbouw

Nee
Woning Tuin, garage
Tuintypen

Geen tuin

Achterom

Nee

Soorten

Parkeerkelder

Parkeer faciliteiten

Parkeergarage

Parkeren toelichting

optioneel te huur