Erasmusgracht 508 Amsterdam
Koopprijs

€ 445.000,- k.k.

Status

Beschikbaar

Bouwvorm

Bestaande bouw

Bouwjaar

2008
Lees hier een
Beschrijving
Would you like to live in popular Amsterdam-West near various amenities? Are you looking for a beautiful flat in a modern apartment complex? Then Erasmusgracht 508 is really for you!
Real features for Erasmusgracht 508:
- located at central location;
- spacious flat on 2nd floor;
- parking in basement, communal bicycle storage available;
- near metro stations, several parks, shopping centres and restaurants;
- near sloterplas for recreational activities in summer;
- cosy and child-friendly neighbourhood;
- leasehold bought off perpetually!
Is Erasmusgracht 508 really what you are looking for?
In combination with the photos, we give you a brief impression of the flat below.
Great flat with plenty of privacy located on the 2nd floor of a modern apartment complex.
Features include a spacious living room with open kitchen and west-facing balcony, 2 spacious bedrooms and a fine bathroom.
In addition, parking is no problem, as it comes with its own parking space in the basement.
Your bike can be stored in the communal bike shed.
You can view the rest of the property during a viewing!
The property is located in popular Amsterdam West, in the Kolenkitbuurt neighbourhood that is.
Various leisure possibilities are nearby, think of Gebrandy Park, Erasmuspark, Westerpark or walking along the canal you live by!
On the grounds of the apartment complex is a playground, schools and nurseries within walking distance.
Daily shopping can be done in the immediate vicinity; the baker, butcher, fishmonger and well-known supermarkets are within walking distance.
Amsterdam-West is also known for its many nice restaurants and shops.
For sports activities, there is a nearby climbing hall with gym.
Good accessibility by car, bicycle and public transport with trams, buses and the metro.
Access to the A10 ring road is perfect with the Burgemeester de Vlugtlaan and Jan van Galenstraat metro stations around the corner with connections to Sloterdijk NS railway station.
Sloterdijk NS railway station and Amsterdam city centre are easily accessible by bicycle.
From Burgemeester de Vlugtlaan there is also a bus connection to Zandvoort.
Layout:
ground floor:
Central entrance/hallway with closed entrance, intercom and letterboxes and access to the basement car park.
2nd floor:
entrance/hallway, bright and spacious living room with open kitchen equipped with various appliances. West-facing balcony accessible from the living room. 1 spacious bedroom at the front of the house, currently used as an office. Large bedroom at the back of the house. Separate toilet, storage room, bathroom with walk-in shower and washbasin.
Shared enclosed bicycle storage and private parking space in the basement.
Details:
- living area approx. 83 m²;
- energy label A, valid until 17-06-2032;
- 2 spacious bedrooms;
- balcony facing west;
- private parking space in basement car park;
- communal closed bicycle storage;
- district heating;
- VVE professionally managed, service costs are € 133,12 (house) + € 19,25 (parking);
- ground lease already bought off in perpetuity;
- delivery in consultation.
A tour of this beautiful flat:
Contact us, we would love to show you this property inside!
Vragen? Neem contact met op Steven Vessies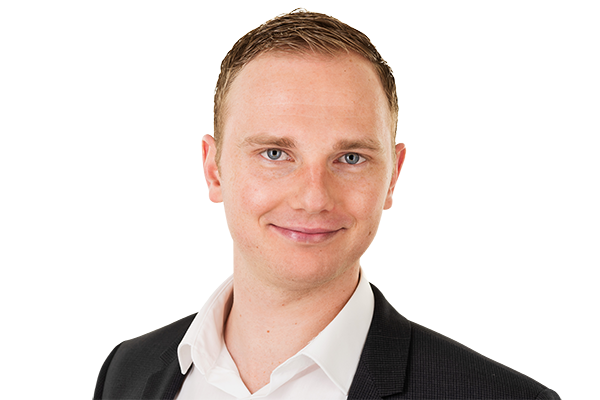 Kenmerken
Woning Algemeen
Objecttype

Appartement

Huidig gebruik

Woonruimte

Huidige bestemming

Woonruimte

Bouwrijp

Nee

Permanente bewoning

Ja

Recreatiewoning

Nee

Liggingen

Aan water, Aan rustige weg, In woonwijk, Vrij uitzicht, Beschutte ligging

Inhoud

271 m3

Woonoppervlakte

82 m2

Gebruiksoppervlakte overige functies

0 m2

Oppervlakte externe bergruimte

11 m2

Buitenruimtes gebouwgebonden of vrijstaand

6 m2

Bouwjaar

2008

In aanbouw

Nee

Parkeer faciliteiten

Betaald parkeren, Parkeervergunningen

Aantal kamers

3

Aantal slaapkamers

2

Aantal badkamers

1

Soort

Bovenwoning

Kenmerk

Appartement

Open portiek

Nee

Woonlaag

3

Aantal woonlagen

1
Overdracht
Koopprijs

€ 445.000,- k.k.

Bouwvorm

Bestaande bouw

Servicekosten per maand

€ 152,-

Aanmeldingsreden

In verkoop genomen

Aanvaarding

In overleg

Status

Beschikbaar
Woning onderhoud, schuur
Isolatievormen

Volledig geïsoleerd

Dak type

Plat dak

Dak materialen

Bitumineuze Dakbedekking

Energieklasse

A

Energielabel einddatum

17 June 2032

Waardering

Goed

Waardering

Goed

Soorten verwarming

Stadsverwarming

CV ketel combiketel

Nee

Soorten warm water

Stadsverwarming

Bouwjaar

2008

In aanbouw

Nee
Woning Tuin, garage
Tuintypen

Geen tuin

Achterom

Nee

Soorten

Parkeerkelder, Parkeerplaats

Parkeer faciliteiten

Betaald parkeren, Parkeervergunningen