Koopprijs

€ 569.000,- k.k.

Status

Verkocht onder voorbehoud

Bouwvorm

Bestaande bouw

Bouwjaar

1984
Lees hier een
Beschrijving
Are you looking for a beautiful and extended house with sunny backyard? Would you like to live in the friendly and green residential area "Middenhoven"? Is a central location important to you? Then Eenhoorn 48 is really for you!
Real features for Eenhoorn 48:
-fraordinary extended living room with skylight;
-Sunny backyard on the east;
-Sun protection with patio heater in the backyard;
-Parking on private property;
-pleasant living environment;
-massive parquet flooring.
Is the Unicorn 48 really for you?
In combination with the photos below we give you a brief impression of this house.
Modern extended middle house with sunny backyard, storage room and on-site parking. The property is located in the pleasant residential area "Middenhoven" and is situated in a very (child-) friendly part of Amstelveen and is conveniently located for all daily amenities such as: various shopping centers, (international) schools, sports facilities, public transport, roads and district park Middenhoven etc. In addition, the Amstel River is in the immediate vicinity for beautiful hiking and biking. Well maintained with dormer window, extension with skylight, parquet flooring, modern kitchen and bathroom, heating by central heating boiler, double glazing etc. In short, a very nice house that you should definitely have seen!
Layout:
Through the front garden you reach the front door
First floor:
entrance / hall, closet, toilet with fountain. Spacious and bright living room with stairs cupboard, skylight and access to the sunny backyard through sliding doors. At the front of the house a modern fitted kitchen with apothecary cupboard, microwave, dishwasher, gas hob, oven, stainless steel chimney hood and fridge freezer. The first floor has a solid parquet floor.
1st floor:
hallway, 3 spacious (sleeping) rooms of which 1 room with a closet. Modern bathroom with hanging toilet, shower and double washbasin.
2nd floor:
Landing with central heating boiler and washing machine connection. Spacious bedroom / office with a dormer at the rear, closet, storage space through knee walls and partial attic.
Special features:
- bright expanded living room;
- Well maintained;
- dormer;
- parking on site;
- asbestos clause applicable;
- delivery in consultation.
A tour of this beautiful home?
Please contact us, then we like to show this house inside!
Vragen? Neem contact met op Kasper Goris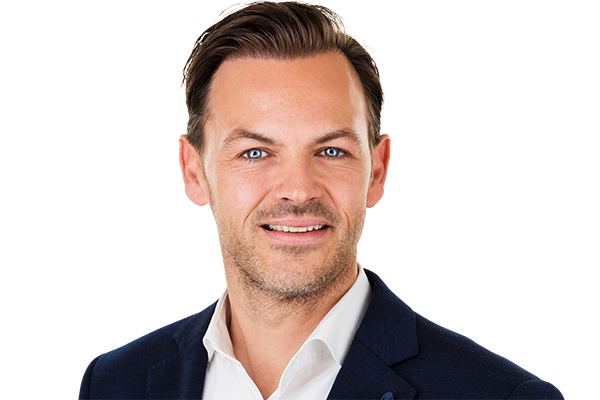 Kenmerken
Woning Algemeen
Objecttype

Woonhuis

Huidig gebruik

Woonruimte

Huidige bestemming

Woonruimte

Permanente bewoning

Ja

Recreatiewoning

Nee

Liggingen

Aan rustige weg, In woonwijk

Inhoud

458 m3

Woonoppervlakte

128 m2

Gebruiksoppervlakte overige functies

0 m2

Oppervlakte externe bergruimte

6 m2

Buitenruimtes gebouwgebonden of vrijstaand

0 m2

Bouwjaar

1984

In aanbouw

Nee

Parkeer faciliteiten

Op eigen terrein

Parkeren capaciteit

1
Overdracht
Koopprijs

€ 569.000,- k.k.

Bouwvorm

Bestaande bouw

Aanmeldingsreden

In verkoop genomen

Aanvaarding

In overleg

Status

Verkocht onder voorbehoud

Verkocht onder voorbehoud datum

15 July 2022
Woning onderhoud, schuur
Isolatievormen

Dakisolatie, Muurisolatie, Vloerisolatie, Dubbelglas

Dak type

Zadeldak

Dak materialen

Pannen

Energieklasse

C

Energielabel einddatum

11 November 2030

Waardering

Goed

Waardering

Goed

Soort

Aangebouwd steen

Voorzieningen

Voorzien van elektra

Soorten verwarming

CV ketel

CV ketel type

Atag

CV ketel bouwjaar

2016

CV ketel brandstof

Gas

CV ketel eigendom

Eigendom

CV ketel combiketel

Ja

Soorten warm water

CV ketel

Bouwjaar

1984

In aanbouw

Nee
Woning Tuin, garage
Tuintypen

Achtertuin, Voortuin

Kwaliteit

Fraai aangelegd

Type

Achtertuin

Positie

Oost

Achterom

Nee

Lengte

850 m

Breedte

550 m

Oppervlakte

47 m2

Soorten

Geen garage

Parkeer faciliteiten

Op eigen terrein

Parkeren capaciteit

1