Koopprijs

€ 399.000,- k.k.

Status

Verkocht

Bouwvorm

Bestaande bouw

Bouwjaar

1750

Perceel

40 m2
Lees hier een
Beschrijving
Is this beautiful and charming townhouse in the center of Breukelen something for you? Are you looking for a well maintained and attractive home? Is a central location with a great location near the river Vecht important to you? Then Brugstraat 15 is really for you!
Real features for the Brugstraat 15:
-situated in the cozy center of Breukelen;
-atmospheric house with authentic details;
-finished with an eye for detail;
-directly near cozy restaurants and stores;
-high ceilings.
Is Brugstraat 15 really what you are looking for?
In combination with the photos below you will get a brief impression of this house.
Beautiful and charming townhouse with terrace located in the charming Breukelen. The property is situated near a variety of stores, cafes and restaurants which contribute to the liveliness and pleasant atmosphere of this beautiful historic village. The terrace of the Slangevegt estate was voted the most beautiful terrace of the province in 2017. Furthermore, schools, sports facilities, highways, train station, etc. can also be found in the immediate vicinity. In addition, water sports enthusiasts can also go on the Vecht along which the direction of Utrecht or Amsterdam is enjoy the many greenery, the monumental buildings, farms and historic village centers. Well maintained, with wooden floors, high ceilings, in style fitted kitchen and bathroom etc. During a viewing you can see the rest of the comforts and atmosphere of the house.
Layout:
First floor:
entrance / hall, and upon entering you will be welcomed by a cozy (living) room with original beamed ceiling and the granite colored tiled floor. Behind is a cozy workplace with in sight the beautiful original walls, the oldest part of the house with wooden floorboards. Under the stairs is the storage room with washing machine connection and meter cupboard.
1st floor:
Through the beautiful original wooden staircase you reach the 1st floor with solid oak flooring throughout the floor. The spacious hall / dining room with its high ceiling of over 3 meters and the special wooden glazed doors to the style / living room with fireplace, ornamental stucco ceiling and two high windows facing southeast. Closed kitchen with dishwasher, induction hob, extractor and fridge freezer. Bathroom with shower, toilet and washbasin.
2nd floor:
Through the wide staircase you reach the bedroom floor with walk-in closet. On this floor you have through the indoor terrace on the east a beautiful view over the Vecht Bridge and the river Vecht. Also from the bedroom you look over the river Vecht to the estate / knight's residence "Gunterstein", a permanent protected view.
Particulars:
-well maintained;
-Stylish house;
-Heating with central heating boiler;
-Delivery in consultation.
A tour of this beautiful home?
Please contact us, we will gladly show you the inside of this house!
Vragen? Neem contact met op Kasper Goris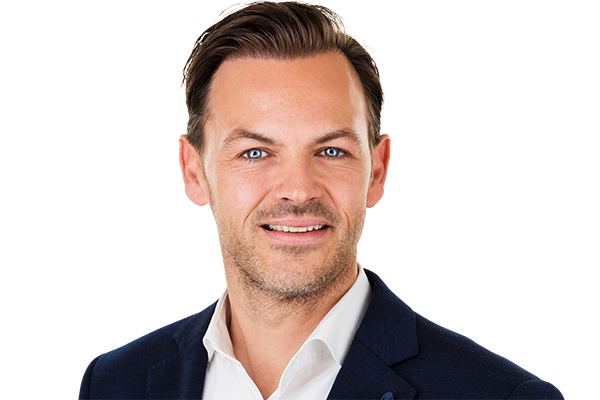 Kenmerken
Woning Algemeen
Objecttype

Woonhuis

Huidig gebruik

Woonruimte

Huidige bestemming

Woonruimte

Permanente bewoning

Ja

Recreatiewoning

Nee

Liggingen

Aan rustige weg, In centrum

Inhoud

334 m3

Woonoppervlakte

87 m2

Gebruiksoppervlakte overige functies

0 m2

Oppervlakte externe bergruimte

0 m2

Buitenruimtes gebouwgebonden of vrijstaand

0 m2

Perceel oppervlakte

40 m2

Bouwjaar

1750

In aanbouw

Nee

Parkeer faciliteiten

Betaald parkeren

Aantal kamers

4

Aantal slaapkamers

1

Aantal badkamers

1
Overdracht
Koopprijs

€ 399.000,- k.k.

Bouwvorm

Bestaande bouw

Aanmeldingsreden

In verkoop genomen

Aanvaarding

In overleg

Status

Verkocht
Woning onderhoud, schuur
Isolatievormen

Dakisolatie, Gedeeltelijk dubbelglas

Dak type

Mansardedak

Dak materialen

Pannen

Energieklasse

B

Energielabel einddatum

10 January 2032

Waardering

Goed

Waardering

Goed

Soorten verwarming

CV ketel

CV ketel type

Nefit

CV ketel bouwjaar

2016

CV ketel brandstof

Gas

CV ketel eigendom

Eigendom

CV ketel combiketel

Ja

Soorten warm water

CV ketel

Perceel oppervlakte

40 m2

Bouwjaar

1750

In aanbouw

Nee
Woning Tuin, garage
Tuintypen

Geen tuin

Achterom

Nee

Soorten

Geen garage

Parkeer faciliteiten

Betaald parkeren
Deze vind je vast leuk
Vergelijkaar aanbod