Insight into the costs
Servicecosts
North House & West House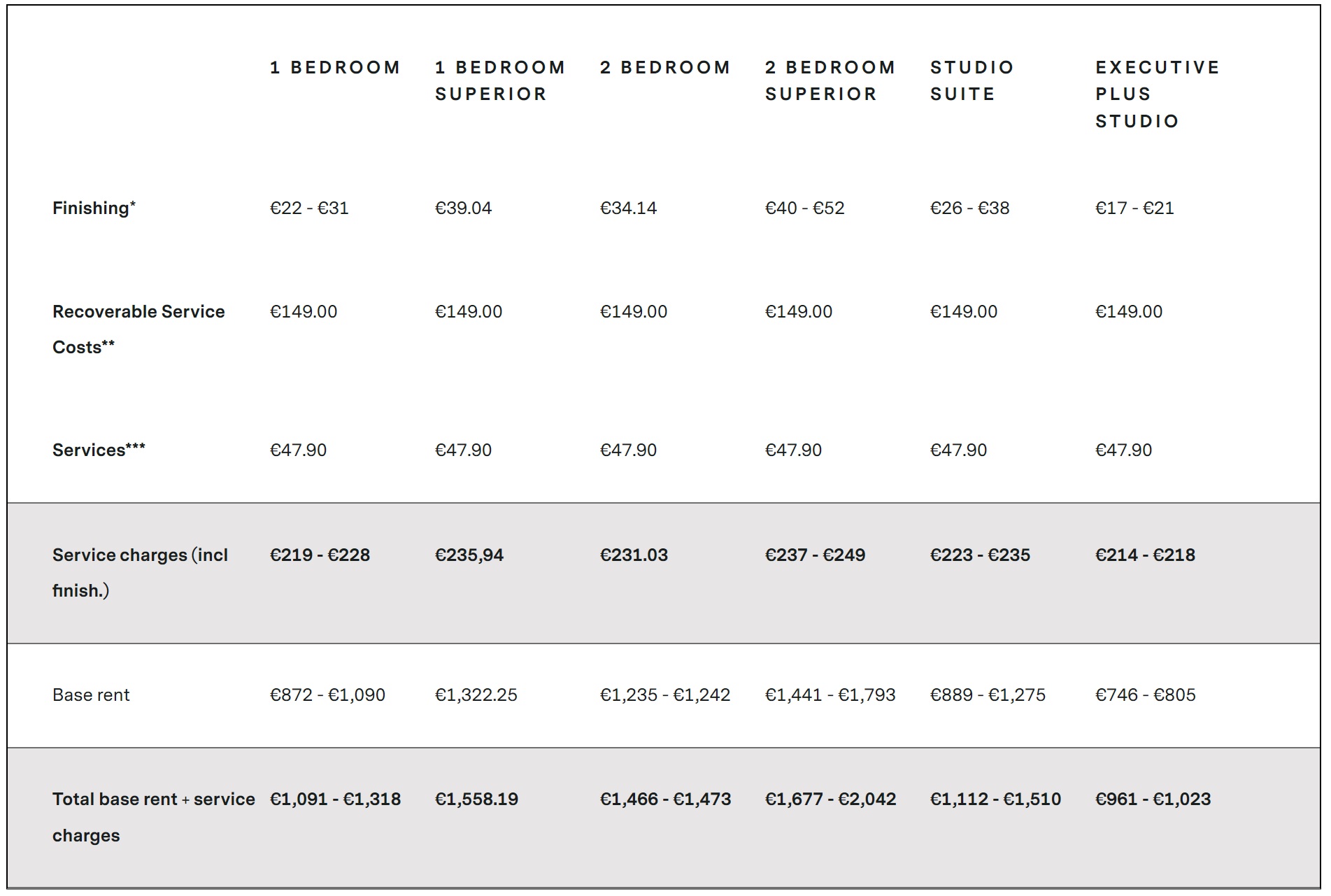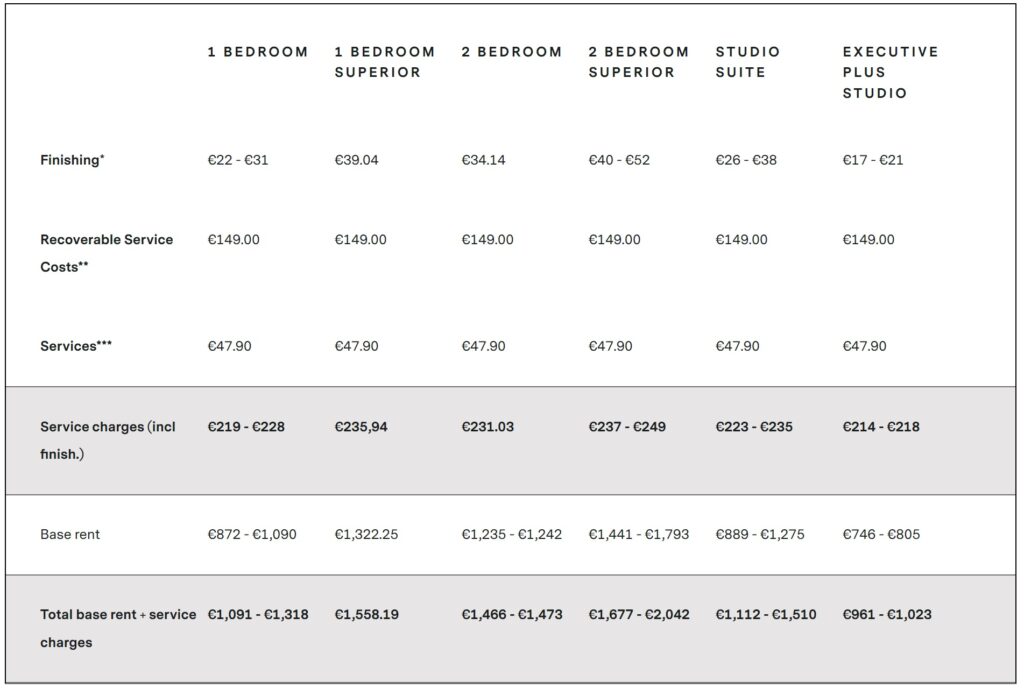 Additional monthly service charges for an extra occupant: € 58,40.
* Finishing for all apartments includes flooring & wall covering. Specific finishing charge amount varies by apartment size, the actual amount will be specified in the rental contract.
** Recoverable Service Costs include advance contributions for electricity, water, and highspeed internet in your apartment. Also included are advance contributions for shared services and facilities such as security, cleaning common areas, utilities of common areas, Wi-Fi in the common areas, glass insurance, preventive maintenance, maintenance outside areas and administration costs. All these costs are charged as a monthly advance and will be settled each year (or upon move-out) based on the actual incurred costs. Please note that the Recoverable Service Costs exclude advances for individual apartment heating. Tenants will need contract city heating individually with provider Eteck upon move in (future residents will be informed on this procedure). Average monthly costs are estimated at €75.
*** Services include service desk, parcel lockers, fitness and access to communal areas such as the lounges, social spaces, cinema room, study/work spaces and music room. These costs are not subject to settlement.
Deposit


Please note: the deposit needs to be paid within 72 hours after your application is approved.
‍
Disclaimer: This overview is intended for information purposes only and is not part of the rental agreement. The actual binding service charges applicable to the specific apartment are displayed in the rental contract.
Optional items
additional occupant: it is allowed for two people to live in apartments larger than 26,5 m²
additional covered bicycle (€10 per month) or scooter parking (€25 per month)
car or motorbike parking (per Q1/Q2 2021)
shared electric bicycles and cars (per Q1/Q2 2021
launderette (pay per use)
digital TV channels (via internet provider)
Not includes
home insurance for your personal belongings
personal liability insurance
registration with the municipality of Amsterdam, including housing permit
municipal taxes and levies (such as waste charges)